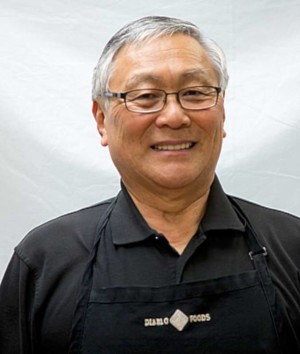 Bill Fujimo
Produce Expert
I was part of the Food Revolution in Berkeley – heralding open sourcing, collaboration between growers, suppliers and chefs, and seasonal progression.  I have been involved with food, especially produce, all my life.
My education remains ongoing as I believe we have the sophistication and intelligence to adapt and adopt foods.  You'll find me out front with the produce display most mornings.  Let's talk food and the culture of food, my passion.
I have been with Diablo Foods since Friday, 01 January 2010.