Family, Company, Community
Three generations of family guide Diablo Foods into the future, with faithful adherence to Ed Stokes' original  five founding principles: Best quality, full friendly service, excellent selection, utmost cleanliness, and always fair prices.
Ed Stokes is the founder and patriarch of independent family owned Diablo Foods.  Ed was recently named, "The 2010 Retailer of the Year" by the California Independent Grocer's Association.
When he launched Diablo Foods, 47 years ago, Ed worked the checkstand twelve hours a day for two straight years.  His wife, Betty, put in long hours behind the deli counter for many years.  Today, their children and grandson carry on the fresh and friendly gorcery business with active management positions.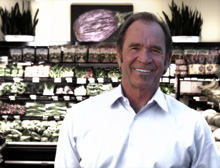 Dan Stokes
has been a Vice President since 1975 and is an apprenticed butcher.  He has invented salad dressings, mastered hot sauces, and knows the business inside and out.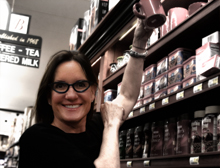 Connie Stokes Collier
has worked in the store since she was a student at Acalanes High School.  Her eye for "something different" brings unique products to the shelves and influences the ambiance of the store.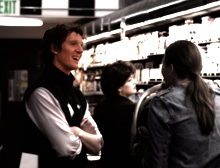 Daniel Collier
Ed and Betty's grandson serves as the Store Manager.  After growing up working in the store, he returned full-time after completing his degree in finance from St. Mary's College.
Sibhan Stokes
Dan's wife brings her expertise to the store with the latest, greatest, local floral and organic items.
Often dubbed the "Unofficial Mayor of Lafayette", Ed Stokes has served as president of the Chamber of Commerce, Rotary Club, and the Lafayette Town Hall Theatre, as well as a director of many more community organizations.  He also served twelve years on the board of the Northern California Grocers Association.  Ed takes his commitment to community, family and company seriously.  He also checks regularly to make sure colleagues, friends, and customers feel cared for and are enjoying themselves.
Diablo Foods and the Stokes family are proud supporters of the Lafayette Schools and nearly every charity in town. The community has shown its appreciation with numerous honors over the years.  Ed was the first to be selected as Businessperson of the Year by the local Chamber of Commerce in 1990, and he was recognized again in 2009.  He was named to the Su Stauffer Acalanes Friend of Eduction Award, a Marine Corps League Award, the Humanitarian Award by the Soroptimist Club, the Paul Harris Fellow Award from Lafayette Rotary, and as Lafayette Citizen of the Year.