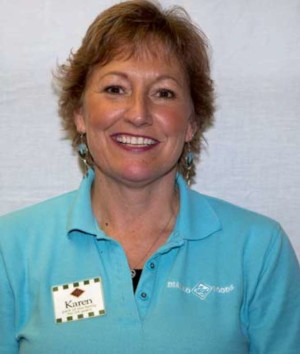 Karen Crofford
Deli Manager
I was the first female bagger at Diablo Foods, and now there are so many great young female baggers.  Funny to think of myself as a trendsetter!
When my son was young, I began part time work at Diablo Foods.  A job in the deli soon opened up and I jumped on it. I've been cooking up delights ever since, which is wonderful because my passion is food and I love to cook.
I have been with Diablo Foods since Tuesday, 05 July 1988.