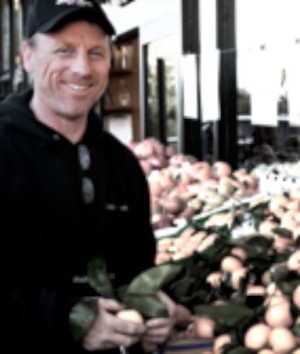 Mike Callahan
Produce Department Manager
When I am not dogging the produce aisles, I am devoted to my two chocolate labs. Taz is a huge handsome goof and Buster is the protector. They are brothers and great buddies.
Funny side note, people have been telling me for years that I remind them of Joe Montana, and not because of how I toss a melon.
I have been with Diablo Foods since Tuesday, 01 August 1978.